Testimonials
What Clients Are Saying About Acme Home Inspections
---
"
Paul was diligent in evaluating all aspects of the home and did a great job communicating all the details. He arrived early, and took the time he needed to do his job well. He also provided a thorough binder of the details, including photos. Many thanks to him for going the extra step which can make all the difference in this case.
"


C. Geisler, Vancouver
---
"
The inspection was very thorough and the findings were conveyed to me clearly. Great service, Paul. I am happy to recommend this company to anybody looking for quality home inspection.
"


S. F., North Vancouver
---
"I was very pleased with the service provided by Paul at Acme Home Inspections. Paul was very diligent, throughout the inspection process, as well answered any questions or concerns that I had along the way! Paul provided a P.D.F document, (in color) where he had documented areas of concern, and explained in full detail proper care & maintenance, life expectancy on various areas throughout the townhouse inspection. I found this to
be especially helpful, particularly for the sake of Strata Corportaions requiring documentation, as to raise concern!! Overall I would rate Paul excellent;
and would recommend him to family and friends."

---
"First time buyers of a suite in a very old house (130 yrs) that has been through several different renovations and retrofits. I brought my dad (experienced DIY handyman) and brother (carpenter) to the inspection, and both were as impressed as I was with Paul's professionalism and thoroughness. I also appreciated that, while my dad and brother were there as extra sets of eyes, Paul never once directed his comments to them over me, his customer. His report was detailed, told us what to pay attention to in the near, medium and long term future, and offered useful tips
on prioritizing repair and maintenance. Im happy to recommend his company.
Sage Aaron, Vancouver


---



"It was a pleasure hiring and working with HomeAcme Inspection. Paul came to the property 1/2 hour before the appointment. He took the time to do the work and explain to me if I have any question. He is well organized, the booklet and the binder he gave to the home owner I found very helpful. I highly recommend Paul and Home Acme Inspection if you are going to buy a home. Thank you Paul for accomodating me and again it was a pleasure working with you. "

Anthony V, Surrey


---
"Thank you Paul for carefully inspecting my home! He's very professional and helpful in answering my questions and giving recommendations. He's always always there to help. Paul is very diligent and precise in his work, making sure everything is working and inspected. My dad and I were very thankful he was there and for sending us the report shortly after the inspection was done. He knew our situation was urgent-our subject removal was the next day and we were really amazed at how detailed the report PDF was done. He's also very punctual. Paul is very professional on home inspections, trust Acme on this one! Thanks again for your help :)"

Jacqueline F, Port Coquitlam


---
"I needed an inspector for a home inspection, so I called everywhere,and out of 15 companies I selected ACME coz of there inspector PAUL. Or shall I say I got luckily to find them. I highly recommend Paul from ACME home inspection. Paul was awesome. He was very friendly and explained everything as what he was doing and why. He wasn't afraid of getting dirty or climbing into small spaces. He took the time to explain all positive and negative points. When I got his final report it was detailed and categorized based on severity. He also included things to just keep an eye on over the years. All of the issues he found he took photos of and attached them to the report. I was highly satisfied with Paul and I will highly recommend people to use him for there home inspections."

Jay K, Kelowna


---
"Our experience with Paul was great. He truly exceeded our expectations. He was very professional on the telephone and was beyond accommodating to our busy schedules. He prefers to have clients present for the walk-through however seeing as my husband andI couldn't be there, he went through everything in very close detail with our realtor who joined him for the inspection. He called us that evening and went through a detailed piece by piece breakdown of his thoughts on the property we were purchasing. His honesty was evident and he helped educate us about what to be on the lookout for in thefuture in terms of possible deficiencies in our new home. We would definitely recommend him to friends and family!"


Shora and Mark, Vancouver


---
"Because I was buying my first home, I was very apprehensive about getting the right Home Inspector. My very first phone conversation with Paul of Acme Home Inspections put me completely at ease. I found Paul to be very professional, explainingin detail, and in way that I could follow very easily, exactly howhe would carry out theinspection. I met Paul onsite and as he carried out his inspection of the property, he took the time to explain what he was doing and why. Paul took the time to answer all myquestions to my satisfaction. I found his inspection to be very thorough. I would recommend Paul and Acme Home Inspections to anyone considering purchasing a home. Thanks again Paul. "
John Ferris, New Westminster

---
"Paul, thank you for the fine job you did in inspecting our pending new home. We wereimpressed with your friendliness and professionalism, especially when the homeowner would not leave the house during your inspection. Our realtor was also impressed withyour work, and indicated she would use your services in the future. We would also not hesitate to recommend your services to our friends and family. Thanks again."

Ike and Millie, Richmond


---
"I was very happy with my choice to use Acme Home Inspections.The price was great and even though I was purchasing a small property, Paul was quite thorough in his inspection. He explained his findings in detail and provided a comprehensive report with pictures that I can refer to in the future when planning preventative maintenance. I would highly recommend Acme to anyone planning to purchase a new home."


Nathan Peters, Coquitlam

---
"We are grateful to have worked with Paul at Acme Home Inspections in going over our new condo and making sure everything was working and in order. Paul had a great personality and presented himself in a professional manner. He was knowledgeable, informative and answered any questions we had. Having chosen Paul as our home inspector there were no regrets and we were thankful for all the time and effort he put in. We would highly recommend Acme Home Inspections if you ever need a condo or home inspection. Thanks Paul! "
---
"We recently bought a townhouse and Paul performed a diligent inspection. He took the time to assess in detail all aspects of our new home. He was thorough and provided a comprehensive report that will help us be prepared for future repairs that will be necessary as the building structure and appliances wear. Paul is a real professional, he even calmly dealt with an irritating seller that returned to the home before the inspection was complete. We were more than impressed!"
Michael and Lana V. , Port Coquitlam
---

"Paul's services are great. He is very knowledgeable and went the extra mile (even in the heavy down-pour) to make sure that all my concerns and questions were answered. The extra follow-up and comprehensive written report with pictures documenting the inspection wrap up a very professional package.
---


"This is our first home and we wanted someone we could trust to go inspectfor any potential problemsthe builder may have missed. Acme Home Inspections provided us with a detailed list. They are friendly, knowledgeable and efficient. Thanks a million."
Ken @Nicer Details Home Theater Installations, Vancouver


---
"We were very satisfied with your service. We had lots of question and concern about buying a old house,but you have made us very comfortable by doing a very thorough inspection. You have take the time to check the house thoroughly and ansered all of our questions. I would definitely recommend you to my friends."
Nadira and Amin, Vancouver


"I am a first time home buyer and Paul was recommended by my realtor and I am very happy that I picked him. Paul was very professional and thorough and he took his time in the end to go through everything with us. He took great photos and very detailed oriented. I will def. recommend Paul to my family and friends. Thanks again."

Emily T, Vancouver
---
"We recently were looking at purchasing a new home and as part of the process had the property inspected as part of the decision making process. Acme Home Inspections was recommended to us through a friend who had hired the same company. Acme was professional and thorough, pleasant to deal with and helped us to make an informed decision based on the final inspection report. Having a certified home inspector assist in the process was money well-spent. Thank you! "

Sasha Ivan Chee, Coquitlam
---
"A family member referred me to Paul and his company. He was fast and very thorough. He helped us on short notice, for a great price. He even pointed out small things that we needed to be aware of with our small child. Amazing service! I refer him to all my friends and family."

Charmaine Pietrzak, Maple Ridge
---
"During the town-house inspection I found Paul incredibly professional, open and easy to talk to, yet still efficient,focused and taking the time to completea thorough inspection. The report was comprehensive, including pictures with useful notes. Only a week or 2 after the inspection I have already recommended Acme Home Inspections Services to friends & would definitely use them again. "
Jeff K, Burnaby
---
"Paul is excellent: professional and a pleasure to work with. If I needed a home inspection again, I would certainly be calling him. I recommend him to all interested without reservation."

Nawwaf Kharma, Coquitlam
---
"I asked Paul to be my house inspector when I was buying a home in Coquitlam recently. I was deeply impressed by his passion for work, his communication ability and his professionalism. He patiently answered my questions and explained my concerns on the site. During the tour around and inside the house after his inspection, he explained all the issues he found about the house. Afterwards, he promptly emailed me a report which not only included the issues and the problems of the house, but also offered recommendation to address them. He also included professional opinions
about how to maintain the house. I would definately recommend Paul as a trustworthy house inspector."



Kitty Y, Burnaby



---
"Thank you Paul for your efficiency and knowledge. You made myself feel at ease with any question that i had. It is stressful buying a place and Paul did not rush myself and followed up with all unanswered questions i had. I would highly recommend yourself. Thank you for doing such a professional presentation of the book-let i received."

Cheryl Dekova, S. Surrey
---
"I had Paul perform an inspection of the condo we has put an offer in on as well as the building. I was not sure I required the entire building inspection but after it was completed I was very happy that I had this done. This included a walk around of the exterior, inspection of the parking area, the boiler and an examination of the interior concrete walls looking for leaks. Paul did a complete inspection of the roof. He found a number of building issues that were pointed out to the strata council member who was with us. We continued onto the condo where he performed a completely thorough inspection. He found a few issues that could be directed back to the strata which I would have missed. He tested all of the appliances to ensure they worked, checked the plumbing and the electrical. He identified a number of small issues with the electrical and plumbing. He made a thorough examination of the entire condo including balcony. He found many small issues that I would have to address. He found and explained cracks in the floor tile and described the hazards associated that them. He pointed all of this out to me during the inspection and had me make notes. When the inspection was complete we did a "walk-through" of the entire condo and review all of the issues. Very thorough. I was able to move forward with the purchase of the condo with the complete knowledge of what I was getting into. I would highly recommend Paul for an inspection of any house or building."

Peter K., New Westminster

---
"Was very happy to find a professional home inspector last minute. Paul was very knowledgeable and explained everything that I needed to know about the home. I was very impressed with how quickly he provided me with the home inspection report that was very detailed and extensive (77 pages long). As long as you own your home, he will continues to be your consultant. Excellent service. Highly recommended!"

Cammie H., Vancouver
---
"I'm 51 y/o woman, alone in Canada, and I have asked Paul to help me to get a decision regarding buying a property. He did a wonderful job, update me about the upcoming coasts, and help me to understand the depreciation report of the building, and all the aspects of maintaining the property. Thanks to him I feel I know what I'm doing now by going forward with this perches."

Butterfly, Burnaby
---
"We are extremely satisfied to worked with Paul at Acme Home Inspection. We will keep in mind all the knowledge you have shared. We felt your care to us to have a safe place as a new home owner, we appreciate that. All the best to you and your company. Cheers!"


Alma and Jhun, Coquitlam

---
"Acme Home Inspections did a fantastic home inspection on my house prior to moving in. I felt that they did a really great job and would recommend the company to people who needed such work done. I had a great experience working with the company and feel they really care about the work done and their clients!"

Craig A., Burnaby


---
"Acme Home Inspections did an inspection of my apartment. After the inspection they gave me a very detailed report. They even explained the report to me in person to make sure I had a full understanding of the inspection done. I am very pleased with this company's work as I feel they did an excellent job. I was recommended this company by my realtor and would most definitely recommend them to others!"
Josh, Port Moody
---
Acme Home Inspections did an amazing job! They spent about 3-4 hours going through every little detail to inspect a house I was interested in buying. At first, my real estate agent met with Acme Home Inspection as I couldn't arrive until later. When I arrived, they took the time to go over everything with me. As this was the first house I was living in on my own I had lots of questions to ask. They were well mannered and there were no "dumb questions" as far as they were concerned. The company spent their time to point out all the little problems and were prepared to answer all the questions I had in great detail. Despite the fact the price was a little higher, it was well worth it! I would recommend this company with no problem as I found their work to be phenomenally exceptional!

Carol, Langley

---
"He came earlier than expected. conducted the outside inspection while waiting for us so timing was very efficient. He is very knowledgeable in his field and gave us all the pros and cons of updating or keeping the current features. He was so patient in explaining details of result. Spent extra time to make sure we fully understand the obligation we are entering. He is very courteous to the seller of the property and we feel so confident on all his dealings with us. He was also very prompt in providing us with the pdf copy of the inspection report. Truly, this type of inspector is hard to find nowadays!!! i truly recommend his service to anyone looking. i can guarantee that you choice will not return vain :) he is really amazing."

Lyndon and Grace, Surrey


---
BOOK YOUR INSPECTION OR CALL NOW FOR YOUR QUOTE
778-233-8246


Call Now To Bo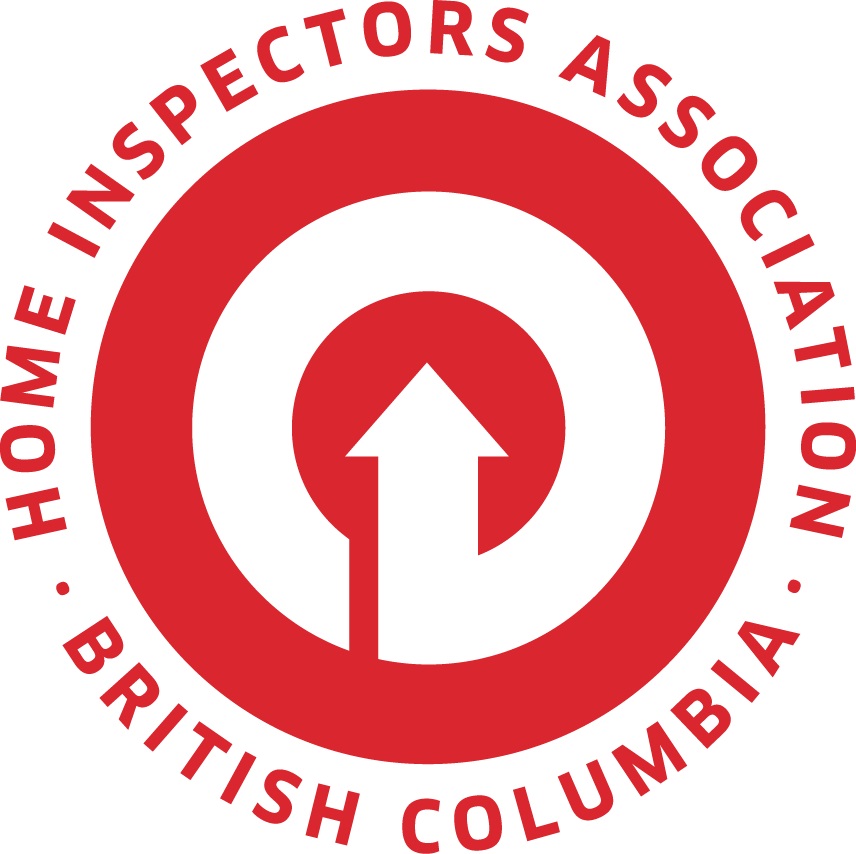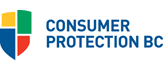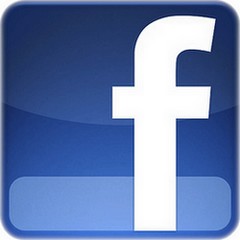 ok A
n Inspect
ion Or Get Your Qoute: